A Christmas Gift for you
Get this exclusive set free as our Christmas gift to you.
Spend £30 on line or in store until 18th December 2017
Only one per order per customer.
This set will not be available for general sale until some time next year.
The item will not list at checkout online, but we will be sure to add the bonus set to your order.
Remember; Offer closes December 18th.
Merry Christmas :)
Christmas Closing times
We are closed throughout theChristmas Holiday.

We will be closing for Christmas this year at 1pm on the 23rd of December and reopen later than usual on the 13th January 2018
Our last postage dates for mail order within the UK is 18th December.
European destinations have differant last posting Dates with Germany, Italy, Greece and Eastern Europe being by the 8th and other European destinations shortly after.

We will be popping in and out during the break to complete any mail orders.
New Garden Centre in 2018
We are very excited to announce that we have taken over a Garden Centre on the outskirts of Southport and we plan to open it in March 2018.

It's a beautiful place set in open fields. A beautiful spot to enjoy a coffee in our new Coffee shop or browse gifts in our gift department.
We will also have a Small craft department, hopefully will be larger later in the year.

Watch this space for more info.
Home of Rubber Stamps, Peg Stamps and Clear Stamps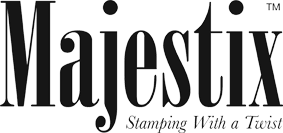 Welcome to Card-io. Established in 2003, we specialise in component stamping with
Majestix Acrylic clear peg stamp sets
. We aim to provide the most exciting range of Stamping Products..
Proud of our expanding range of Clear Stamps.
We also have our own Card-io Clear Stamp Collection which has featured alongside our Majestix peg stamps on the Create and Craft TV Channel. We supply a wide range of ink pads and craft items for Stamping and all manner of Papercrafts, ideal for your hand made Greetings Cards, Tags, Wedding Stationery and invites and more.
Inspiring Craft Ideas
Check out the Inspirations section for some creative and inspiring craft projects, examples of great greetings cards ideas and inspiration.
Best Sellers
New Products