SHOP CLOSED from May 25th
The shop will be closed from May 25th.

This is due to staff shortages.

Please watch this space to see when we re-open




Our next appearance on HOCHANDA
We are scheduled to appear on July 9th.

Check nearer the time for more details. Follow for more info
New Garden Centre in 2018
We are very excited to announce that we have taken over a Garden Centre on the outskirts of Southport and we plan to open it in spring.

It's a beautiful place set in open fields. A beautiful spot to enjoy a coffee in our new Coffee shop or browse gifts in our gift department.
We will also have a Small craft department, hopefully will be larger later in the year.

Watch this space for more info.

We anticipate opening in JUNE.
Home of Rubber Stamps, Peg Stamps and Clear Stamps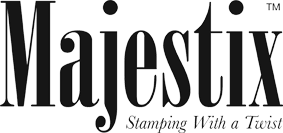 Welcome to Card-io. Established in 2003, we specialise in component stamping with
Majestix Acrylic clear peg stamp sets
. We aim to provide the most exciting range of Stamping Products..
Proud of our expanding range of Clear Stamps.
We also have our own Card-io Clear Stamp Collection which has featured alongside our Majestix peg stamps on the Create and Craft TV Channel. We supply a wide range of ink pads and craft items for Stamping and all manner of Papercrafts, ideal for your hand made Greetings Cards, Tags, Wedding Stationery and invites and more.
Inspiring Craft Ideas
Check out the Inspirations section for some creative and inspiring craft projects, examples of great greetings cards ideas and inspiration.
Best Sellers